Mopar Transmission & Transfer Case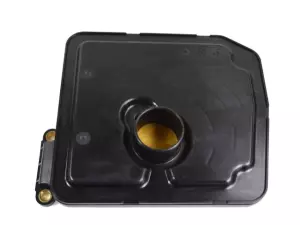 Shop our specialized collection of Mopar OEM transmission and transfer case parts, your direct source for authentic components from the manufacturer. When it comes to the critical components that power your vehicle, trust in the unparalleled quality, precision, and authenticity of Mopar original equipment manufacturer (OEM) parts.
Explore our comprehensive catalog of Mopar OEM factory transmission and transfer case parts, including:
Transmission Components:
Transmission Filters: Maintain proper fluid flow and protection for your transmission with Mopar OEM transmission filters.
Transmission Fluids: Ensure your transmission operates smoothly with Mopar transmission fluids designed to meet your vehicle's specific requirements.
Transmission Mounts: Replace worn or damaged transmission mounts with Mopar OEM mounts to reduce vibrations and secure your transmission in place.
Clutches: Replace worn or damaged clutches.
Transfer Case Components:
Transfer Case Assemblies: Keep your 4x4 or all-wheel-drive system functioning reliably with Mopar transfer case assemblies built for durability and performance.
Transfer Case Fluids: Ensure proper lubrication and functionality with Mopar transfer case fluids designed for your vehicle's specific needs.
Transfer Case Chains: Replace worn or damaged transfer case chains with Mopar OEM chains to maintain power distribution between axles.
No results found. Here are some helpful search tips:

Search by a part name. Example: water pump.
Be less specific. Example: brake instead of ceramic brake.
Remove information such as make, year or model.
Can't find the part you are looking for? Contact us and we'll find it for you!