Consoles for 2014 Dodge Charger
No.
Part # / Description
/ Price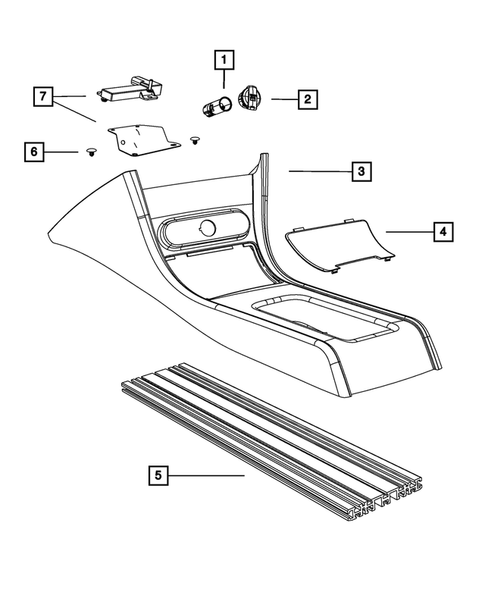 No.
Part # / Description
/ Price
Hex Nut And Washer
M6x1.0. Flag Attaching. Instrument Panel Stack to Floor Brace. Left Heat Shield to Exhaust Manifold. Console to Floor. Floor Bracket to Floor.
Power Outlet
Floor Console. Quarter Trim Panel. Rear Facing. 12v. Green Base 3 Terminal. Green Connector. Power outlet for part #19. Automatic. Key. Left Quarter trim.
Passive Entry Antenna
Multiuse. Rear Fascia. Rear Floor Console. Bracket Serviced Only With Antenna. Tail Gate. Also Called RF Module (Radio Frequency). Instrument Panel. Rear Door. Doors. Located in Console.