Steering Column and Intermediate Shaft for 2021 Chrysler Pacifica
No.
Part # / Description
/ Price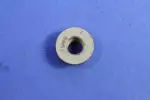 Hex Flange Head Screw
Extension Shaft to Steering Gear. Steering Column to Steering Gear. Extension shaft to strg gear. M10x1.5x35.. 21. Intermediate Shaft to Steering Column.
Hex Head Bolt
M6x1.00x20.00. Storage Bin to Box. Dash Seal to Dash Panel.
Hex Nut And Washer
Handle To Tailgate. Gateway Module Mounting. Battery Plus, Ground & Harness Locator. Repair Charge Port Cable. Charge Port Mounting.