Pick-up Box and Fuel Filler Door for 2015 Ram 1500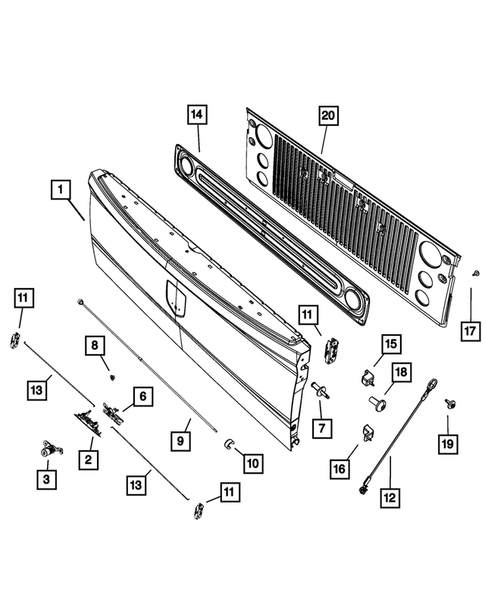 No.
Part # / Description
/ Price
Tapping Screw
M6x1x20. Front Box Panel To Outer Side Panel. Panel box frt to panel box outer. Panel Attach. Attach #4 to #3. Dual Wheel. Pivot bracket to Sports Bar. 6 1/ 2 Foot Box.