Carpets, Floor Mats, Load Floor, and Silencers for 2021 Jeep Renegade
No.
Part # / Description
/ Price
Tapping Screw
Grab Handle Attach - Front And Rear. To Rear Body Panel, Size M4.8x1.6x22.0. Visor Attach - Inner And Outer. Liftgate Scuff Plate, Attach.
Grommet
Sill Molding Attachment. Block, Sheet Metal Attach. Square Block, Body Panel. Scuff Plate.
No.
Part # / Description
/ Price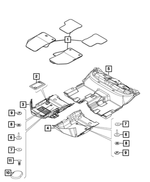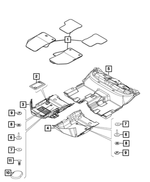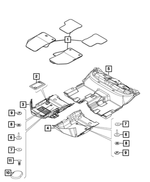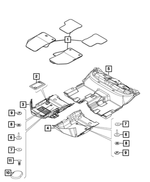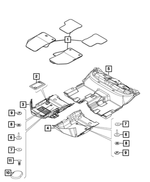 Related Parts
Part # / Description
/ Price