Lifestyle & Off-Road Accessories/Protection & Skid Plates accessories for 2020 Jeep Gladiator
Select Lifestyle & Off-Road Accessories/Protection & Skid Plates accessory
Front Bumper Skid Plate
Replaces: 82215183
Description:
Skid Plate designed to fit under the front bumper. Same as production Rubicon Skid Plate. For use with the production or Mopar steel...
Jeep® Performance Parts Rock Rails
Replaces: 82215606, 82215606AB
Description:
Jeep® Performance Parts Heavy Duty Rock Rails are designed to be both functional and decorative. These Rock Rails meet the demands of the...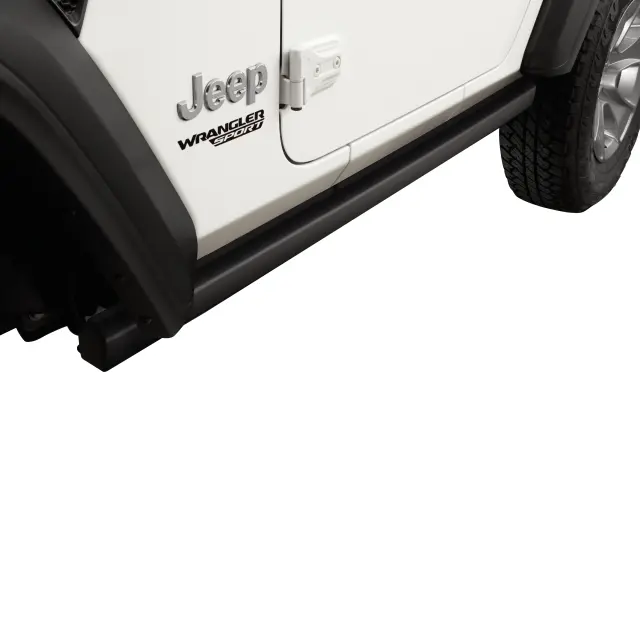 Rock Rails
Replaces: 82215605
Description:
Rock Rails are made of Black, powder coated steel and are the same as production Rubicon Rock Rails. Rock Rails are constructed of Heavy...
No results found. Here are some helpful search tips:

Search by a part name. Example: water pump.
Be less specific. Example: brake instead of ceramic brake.
Remove information such as make, year or model.
Can't find the part you are looking for? Contact us and we'll find it for you!