Parking Brake Lever, Cables, and Rear Disc Park Brake Assembly for 2019 Ram ProMaster 2500
No.
Part # / Description
/ Price
Bolt And Washer
M8x1.00x20.00. Park Brake Assembly to Spindle. Internal Hex.
Bolt
Backing to Knuckle. Internal Hex, Parking Brake Assembly to Knuckle. M8x1.25x29.00.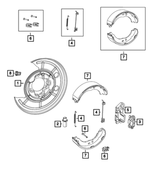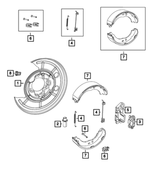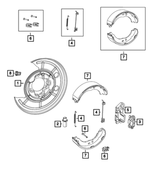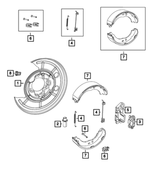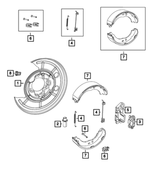 Tension Link
Parking Brake Adjuster
Lines 2 and 3, Body Style 16, 17, 26.