Rear Brakes for 2019 Dodge Durango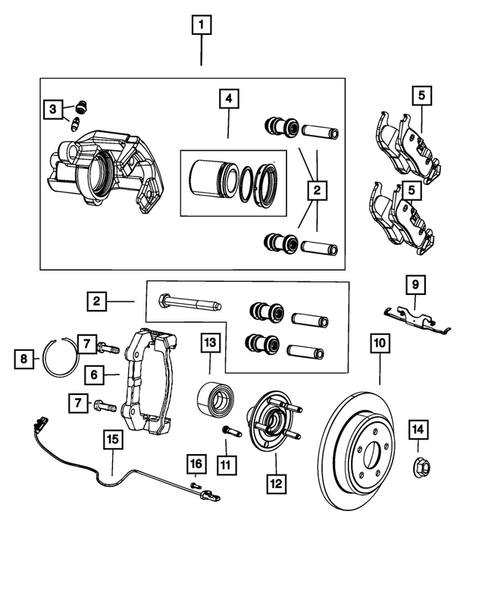 1 This price excludes a refundable manufacturer's core charge. Add the part to your cart to see the core charge.
No.
Part # / Description
/ Price
Hex Flange Head Screw
Rear Caliper to Knuckle. Aux Spring Bracket Attaching. Aux Spring Bracket To Frame. Caliper mounting. M12X1.5X35.00. [M12x1.5x35 - 10.9] / Bearing To Substructure.
Hex Flange Lock Nut
M22x1.50. Drive Hub to Halfshaft. Drive Hub to Half Shaft. Wheel Bearing to Halfshaft. Halfshaft to hub & bearing assy frt. Hubshaft to Hub and Bearing Assembly. Rear Half Shaft to Bearing After 03/31/14. Rear Halfshaft to Bearing.