Aperture Panel, Pillar Supports and Cab Back for 2018 Ram 1500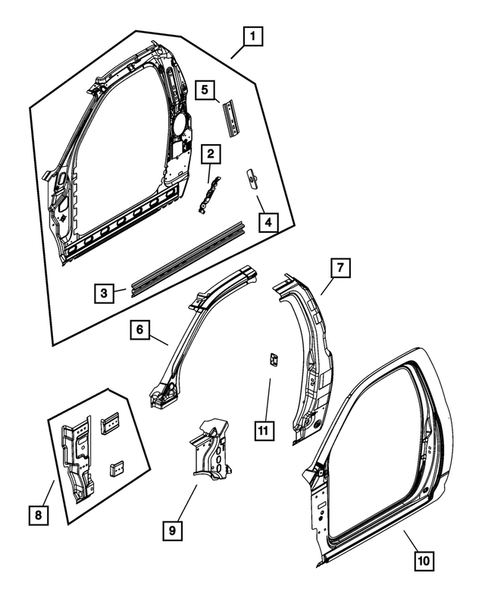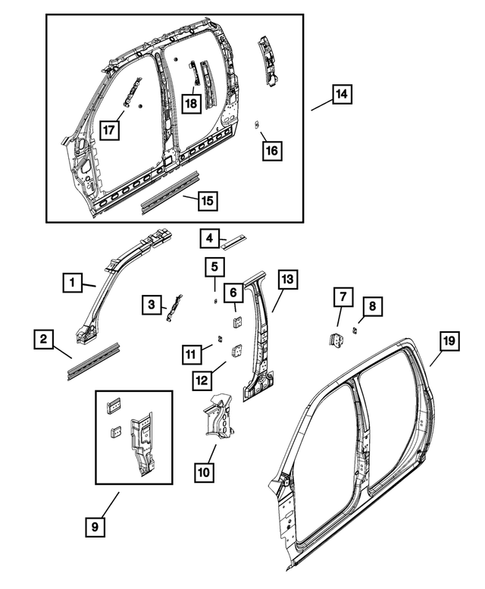 No.
Part # / Description
/ Price
Tapping Hex Head Screw
M4.8x1.59x32.80. Spat to box frt. Rear Wheel Flare. Wheel Flare to Body. Rear Splash Shield to Box. Spat Attaching.
Spring Nut
Lock Nut
Wheel Liner to Body. Spat To Box Front. Rear Wheel Liner. M4.8x1.60.
No.
Part # / Description
/ Price
Cab Back Panel
Polymer Layer. Thin Sheet Metal Cover for Cab Back Panel Silencer.
Tapping Plate
Shifter Mounting. On Body. Door Striker to C-Pillar. Reinforcement. Striker Attach. Door Striker to B-Pillar. Striker to Body. Bracket to Torque Box. Liftgate Striker.
Hex Head Screw
M8x1.25x30. Rear Sensor to Suspension. Skid Plate To Front Bumper. Fog Lamp Bracket to Front Bumper.