Carpets, Floor Mats, Load Floor, and Silencers for 2018 Ram 1500
No.
Part # / Description
/ Price
Spring Push On Nut
Front Floor Pan Silencer. Dash Panel Silencer. Plenum Silencer. Silencer To Dash. M6X1.0. nel Silencer to Floor Pan. Tunnel Silencer. Silencer Attach.
Body Wiring Grommet
Rear Rail Outer Left. Plenum Holes. Dash Insulation. Dash Inner Silencer. Body Wiring To B & C Pillar. Fascia to Liftgate Opening. Dash panel. Body Harness B Pillar To C Pillar.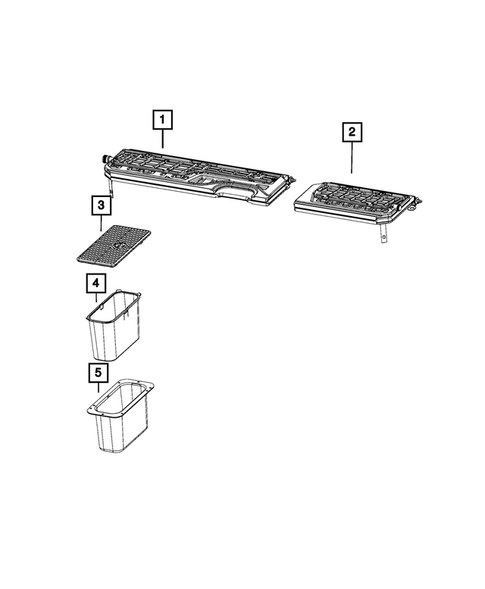 No.
Part # / Description
/ Price
Console Mat
Storage Tray Mat
Foot Wells, Insert, Second Row Floor. Liner.
Storage Bin
Serviced With Liner. Bin with Liner. Footwell. Foot Wells, Second Row Floor. Bin Only.
No.
Part # / Description
/ Price