No.
Part # / Description
/ Price
Radiator Grille
Outer. After 07/28/17. Black, Without Limited. Silver Metallic, Limited.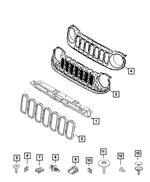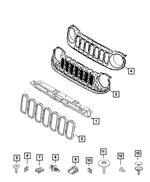 Spring Nut
M4.8x1.59. M4x0.7. Bracket To Wheel Liner.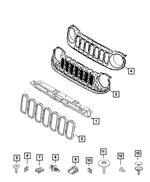 Spring Clip
Metal Clip that holds the Grille to the Fender. Located Between Fender And Grille.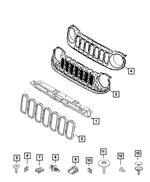 Pan Head Screw
Lower Grille Attaching. License Plate Attaching. Belly Pan. Fender Liner Attaching. Rear Splash Shield Attaching.