No.
Part # / Description
/ Price
Hex Flange Head Bolt
Frame To Body [M8 x 25]. Oil Pan to Cylinder Crankcase M8x25. HCU Bracket. Intermediate Flange to Transmission Case [M8x25]. M8x1.25x25.00.
Trailer Hitch Receiver Bolt
Hex Head Bolt
M14 x 2.00 x 120.00. M14x2.00x115.00. Trailer Hitch Bracket To Frame. Trailer Hitch To Frame Lower. Rear Hitch.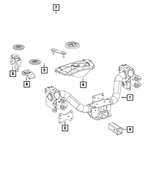 Trailer Tow Cover Kit
Trailer Hitch to Frame. Includes Trim Rings & Covers. Contains 5 Plugs, Including The Gooseneck Plug.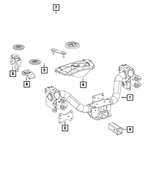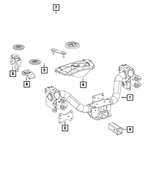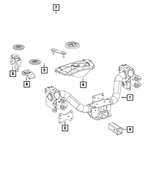 No.
Part # / Description
/ Price