No.
Part # / Description
/ Price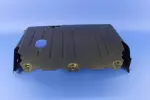 Front Belly Pan
Patriot only , Compass see Accesory Shield. Patriot Only, Compass, see Accessory Shield.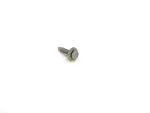 Push Pin
M8x10.3. Top Of Fascia to Support. Headlamp to Fender Top. Upper Close Out Attaching. Fascia to Headlamp Carrier Crossmember. Fascia To H/L Mounting. Fascia To Headlamp Mounting C/Member. Front Fascia to Headlamp Mounting Crossmember. Under Hood Panel Attaching.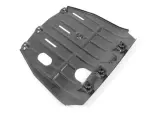 Hex Head Bolt And Coned Washer, Mounting
Hex Head Bolt And Coned Washer
M10x1.5x65.00. Bracket To Engine/Transmission. Front Engine Support To Cradle Middle Location [M10x1.5x65.0]. Middle Support To Crossmember. Engine Mount To Timing Cover. Engine Mount Support Bracket To Cylinder Block. Tensioner to front cover.