Parking Brake Lever, Cables, and Rear Disc Park Brake Assembly for 2016 Jeep Patriot
No.
Part # / Description
/ Price
Screw
Bumper To Rail. Hood Hinge. Rear Bumper to Bumper Support. Brake Part Lever to Tunnel Reinforcement. Reinforcement To Rail. Park Brake Lever to Tunnel. Reinforcement Mounting.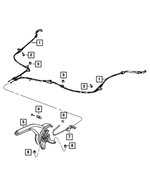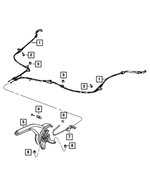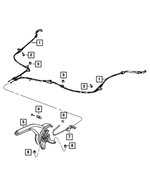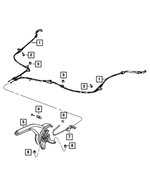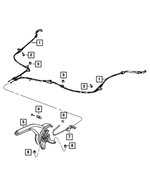 Hex Flange Lock Nut, Mounting
Hex Flange Lock Nut
M6x1.00. Throttle Body Shield to Intake Manifold. Heater return tube to engine. Rod to Lever Assembly. Engine Oil Level Indicator Tube. Accelerator Pedal Assembly to Dash Panel. M6. Quantity Of 4 Is Needed. Parking Brake Cable Guide to Floor Pan.