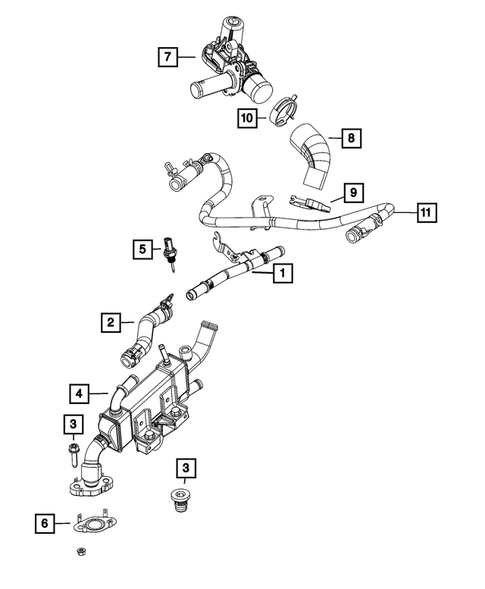 No.
Part # / Description
/ Price
Hex Flange Head Bolt
M8x1.25x32.00. EGR Cooler To Head. Egr tube to h. EGR Port Cover. EGR Cooler To Intake. EGR Tube To Head. EGR Block Off Plate To Cylinder Head Use 01/25/2016 And After.
Egr Temperature Sensor
CAC Inlet Temp Sensor. Charge air cooler inlet duct. Turbo Outlet Temperature in Elbow. Turbo Cuff to CA Duct.