Engine Identification, Service Engines & Engine Service Kits for 2016 Dodge Durango
No.
Part # / Description
/ Price
Engine Cover
Includes Engine Oil Filter Access Cover, Ball Stud Grommets And Foam. Use Up To And Including Production Date 06/21/2022. The Engine Cover Was Eliminated on WD Durango With ERC 3.6L Starting With Production Date 06/22/2022.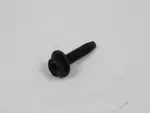 Ball Stud
60x2.14x21.59. Side. Cover To Engine. Fuel Rail to Intake Manifold. Wiring Protector Covers To Intake Manifold.
No.
Part # / Description
/ Price
1 This price excludes a refundable manufacturer's core charge. Add the part to your cart to see the core charge.