No.
Part # / Description
/ Price
Double Ended Stud
M8 x 1.25 x 46.50. Clutch Master Cylinder to Clutch Housing. I/P to Cowl Side Rt/Lt Attach. Instrument Panel to Cowl Side attaching. Clutch Slave Cylinder.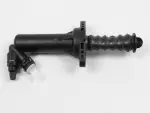 Brake Fluid
[12 Fluid Ounces] Minimum Ship Quantity Of 24. 12 oz. 12oz Bottle. Standard MS-4574. 12oz. Pint. Standard MS-4574. [12 Fluid Ounce]. Standard MS-4574. 12 Ounce Bottle.