Hydraulic Control Unit, Brake Tubes and Hoses for 2014 Dodge Charger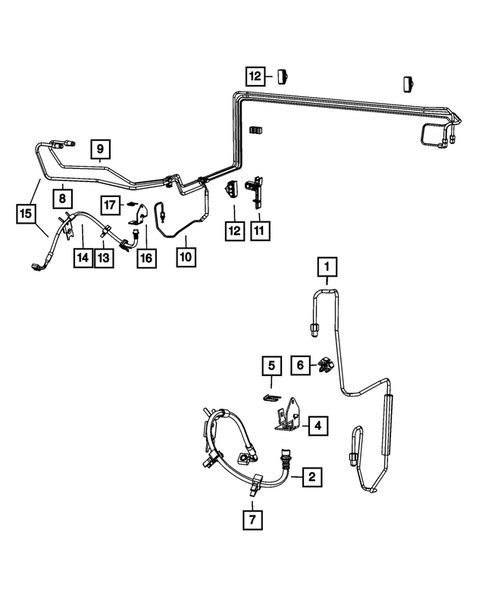 No.
Part # / Description
/ Price
Brake Tube Clip
Attaching Clip
Master Cylinder Body Tube to Body. Cable to Engine Mount. Cable To Brake Line. Single Tube. Shift Cable To Frame. Atx cable to eng mount.
Banjo Bolt
Brake Hose To Caliper. [br3 or br6 or brd or br5].
No.
Part # / Description
/ Price