No.
Part # / Description
/ Price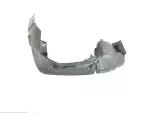 Hex Head Tapping Screw And Washer
M4.2x1.41x23.50. Valance To Close Out. Pull Cup Attaching. License Plate Attaching. Shield attach. Fog Lamp To Bracket. Upper Fascia To Tail Lamp Bracket. Fascia To Fender.
Push Pin
M8x10.3. Top Of Fascia to Support. Headlamp to Fender Top. Upper Close Out Attaching. Fascia to Headlamp Carrier Crossmember. Fascia To H/L Mounting. Fascia To Headlamp Mounting C/Member. Front Fascia to Headlamp Mounting Crossmember. Under Hood Panel Attaching.