Front Door for 2008 Dodge Durango
No.
Part # / Description
/ Price
Door Lock Cylinder
Left. [gxx, gxm]. This will replace 05073357aa in the future. Very similar to 05073357aa, but has a modified support to attach to door frame, and includes spring between cylinder and housing. this will replace 05073357aa in future.
Tumbler Spring
Ignition Also. Ing, Door deck or liftgate. Door, Deck Ignition. Doors & Swing Gate. Also Glove Box. Also Liftgate.
Lock Cylinder Shutter
Bright. Serviced with Key Cylinder & Service Repair Kit. Gxf. Deck Lid. Serviced with Lock Repair Kit. Serviced in Lock Kit Only.
No.
Part # / Description
/ Price
Tapping Pan Head Screw
6 Lobed Screw
.164-32x0.50. Lower Shroud Attaching. Shroud to Steering Coumn. Lower Shroud to Steering Column. Lwr.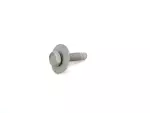 Powertrain Skid Plate Bolt
Hex Head Bolt And Washer
M8-1.25x30.00. Shroud to Radiator. M8x1.25x32.00. Rear to Cradle. Skid PlateUnderbody and Front End Cover. Hinge to Body. Hinge to Door.