No.
Part # / Description
/ Price
Nut
Hex Nut-coned Washer Nut And Washer
M6 x 1.00. Quantity of 6. Intermediate Shaft Bearing to Dash. Carrier Gear Cover To Chain Guide. To Stud. Water Return Tube Attach. I/P To Plenum. Turbo Coolant Return Tube To Cylinder Head Cover. Ignition coil mounting. Attaching.
Screw And Washer
M8x1.25x25. Idler pulley adjuster. Hinge reinforcement. P/S Strut to Pump.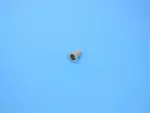 Hex Head Screw
With Washer. Seat Frame Mounting. Transfer Case Skid Plate To Body. [m10x1.50x40.00]. Bracket to Body.